Basement
Remodeling
Need an Experienced Basement Remodeling Contractor Near the DMV Metro Area?
Many homeowners in the greater Fairfax, VA and Washington DC area have basements, but don't make efficient use of this commonly overlooked space. Whether your home has an unfinished basement that was never completed or you own a basement that's simply being used for storage and not much else, the experts at SVC Homes can finish, update, and remodel your basement space to convert your basement into one of your favorite rooms in the home. Local basement features include home bars, home offices, family rooms and theatres, gym and workout spaces, basement bathrooms, and much more.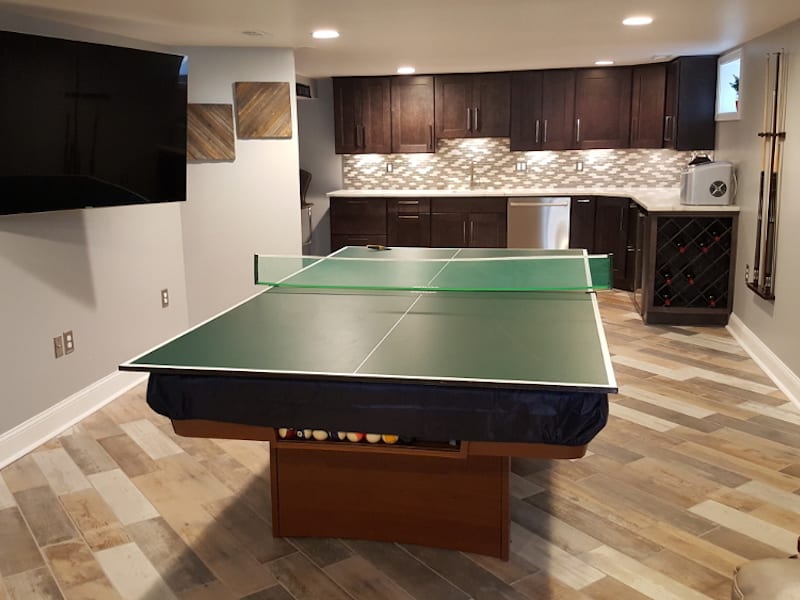 ---
Customized Design
---
When executed by a professional contractor, a basement remodel can increase the value of a home, and can greatly enhance your own satisfaction with the space that you already have.
Working with your unique budget and schedule requirements, we'll match your sense of style with the right materials and furnishings to make your basement an inviting and functional space that suits the needs of your family for years to come.
Have Questions?
If you have any questions regarding our organization or the basement remodeling services we provide, please contact us today!
571-274-9337
Find Us
5352 Guinea Rd.
Fairfax VA. 22032
Follow Us