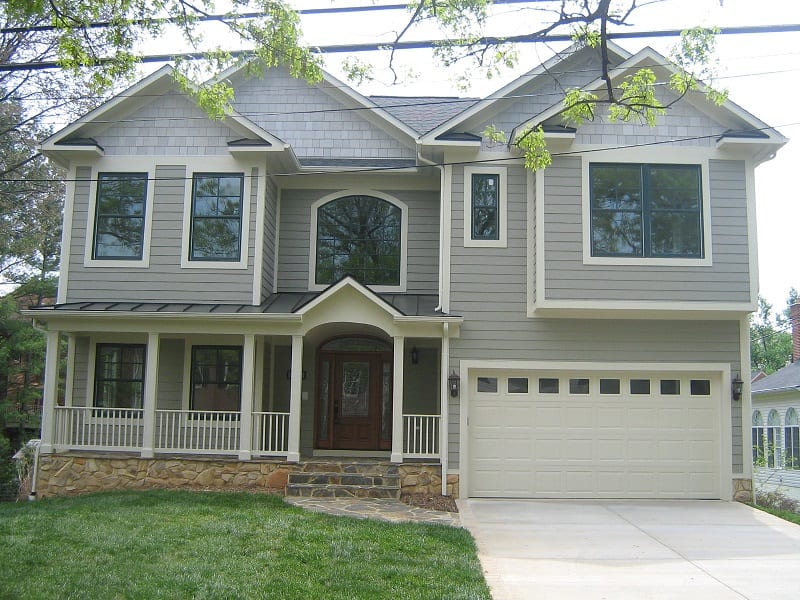 Custom
Homes
Searching for a Professional Custom Home Builder in the DMV Metro Area?
For each and every custom home construction project at SVC Homes, our customer is the primary focus. We know that a new custom home is an extraordinarily important investment for any homeowner, and SVC Homes is ready to oversee the design, construction, and completion of your dream home. Because not every lifestyle is the same, SVC Homes works closely with each customer to capture their unique vision and reflect their sense of aesthetic into every design and detail that goes into the home. We're also intimately involved in the local real estate industry, which keeps us at the forefront in today's most popular and attractive custom home features.
---
Wide Flexibility
---
We've got extensive experience building homes of every size at SVC Homes, from spacious, multi-generational luxury homes to more personal and intimate compact models. Our experts can develop a completely customized house plan from scratch or provide experienced design and layout recommendations that reflect some of the industry's most popular and innovative local trends.
We make our entire process as easy and hassle-free as possible here at SVC Homes, from custom home lot selection and foundation construction to interior walls and ceilings to premium finishing and patio construction. Obtaining the perfect custom home has never been easier when you partner with SVC Homes.
Have Questions?
If you have any questions regarding our company or our custom home additions, we invite you to contact us today!
571-274-9337
Find Us
5352 Guinea Rd.
Fairfax VA. 22032
Follow Us