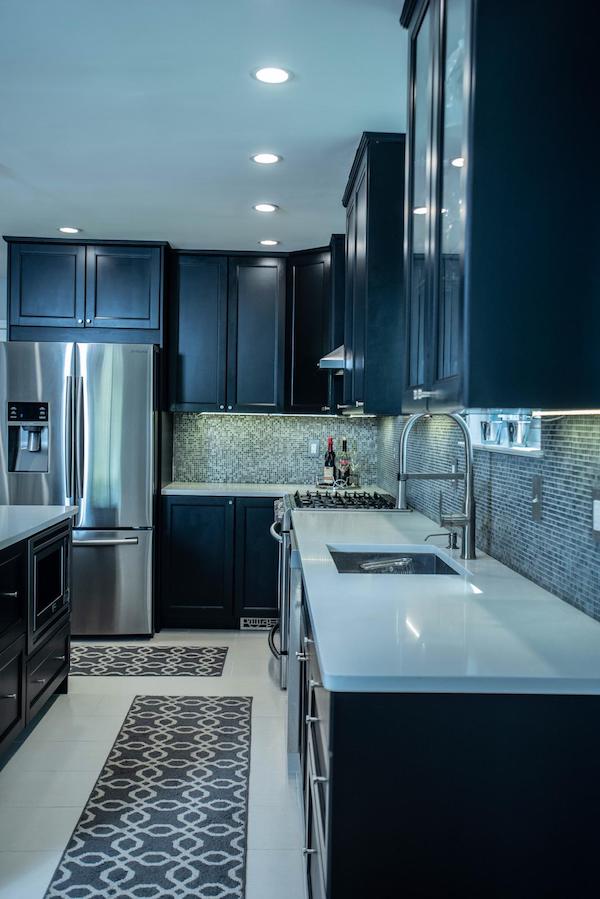 Kitchen
Remodeling
Looking for a Quality-Focused Kitchen Remodeling Contractor Near the DMV Metro Area?
Remodeling and updating your kitchen can often seem like a daunting task, from making sure you select the right materials in your cabinetry to getting measurements accurate enough to leave space for your major appliances. The kitchen remodeling experts at SVC Homes can simplify and streamline this process using years of renovation experience, and we specialize in working closely with our clients to perfectly capture their vision for the updated space. We'll work with you to select the right materials for your budget, provide you with all the right furnishings that you approve, and create a functional space that makes it easy to cook, entertain, and clean on a regular basis.
---
Personalized Space
---
When it comes to kitchen design and construction, there's no detail that will be overlooked at SVC Homes.
We can help you discover all the best brands and models in sinks and faucets, countertops and cabinetry, tile and flooring, and so much more to build you a perfectly personalized kitchen space that can meet the demands of a growing family. Even if you're unsure of the exact features and materials you prefer, our experts will offer innovative recommendations and show you samples to get an accurate idea of the functionality and style they provide.
Have Questions?
If you have any questions regarding our company or if you want to learn more about our kitchen remodeling services, please contact us today!
571-274-9337
Find Us
5352 Guinea Rd.
Fairfax VA. 22032
Follow Us